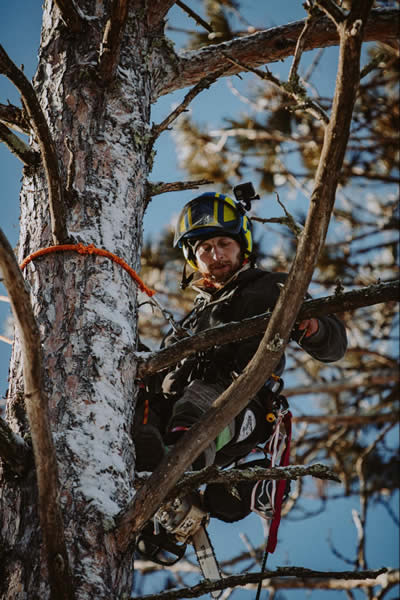 Mike started with us in August of 2021. He had one full summer of Wildland Firefighter experience, 6 years of US. Army experience, as well as a Natural Resource Technology degree from Vermilion College leading up to his present position. With his work ethic, drive, and natural ability to make critical decisions and problem solve, he has impressed our team by consistently performing the skills and techniques required to remove difficult and hazardous trees safely and skillfully.
He has a knack for this work and it shows. We have added to his arsenal of climbing equipment as well as invested in formal education to help guide him into a primary role of Climber & Crew Leader for Dutchman Tree Service.
We are proud of you Mike! Keep up the good work and climb high!