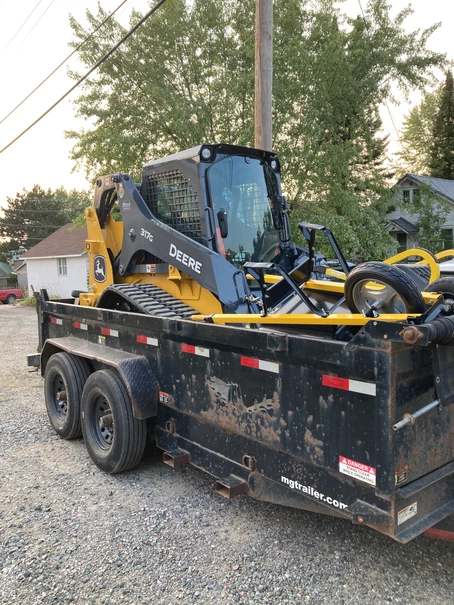 In addition to adding Mike C (Groundsman) to our team, we just purchased our first piece of equipment. She's our new stick collector! John Deer 317G Tracked Skid Loader. We managed to pull this investment off by #1, having outstanding clients and #2, going through our new John Dealer in Virginia, MN. Northland Lawn & Equipment. We had an outstanding experience with them and look forward to expanding our fleet in the coming years.
Somehow, we managed to scrape together change from the washer and the couch cushions to buy a used grapple attachment for now. We should have a brand new Ryan's Articulating Grapple coming in late fall to help our production and efficiency on a broader spectrum of jobs.
This machine will not only make our job safer and more efficient, but it should allow us to expand our services. Such as, stump grinding/shredding, snow plowing, and land/lot clearing. What an opportunity to provide a superior service to a wider variety of clients!
We can not wait to send this machine out into the field to better serve our community! Looking forward to the winter season as we have built some momentum in these first five months of business in Ely, MN.
Thanks for checking in!